New spinach line
10 October 2018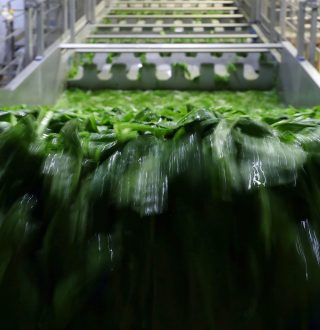 Hesbaye Frost has set up a new production line for leaf vegetables (spinach, chervil, kale, etc.).
The works ensured that production could continue by replacing the previous line, as well as by adding new equipment including two optical sorters, an optimised insect drum and a more efficient washing system.
It is fitted with a high-pressure water jet vegetable cutting system. A technique like this can cut the spinach cleanly, thereby producing a more attractive result than shredding and keeping more flavour in the vegetable.
Altogether, the investment has doubled production capacity and resulted in a product with markedly improved quality.